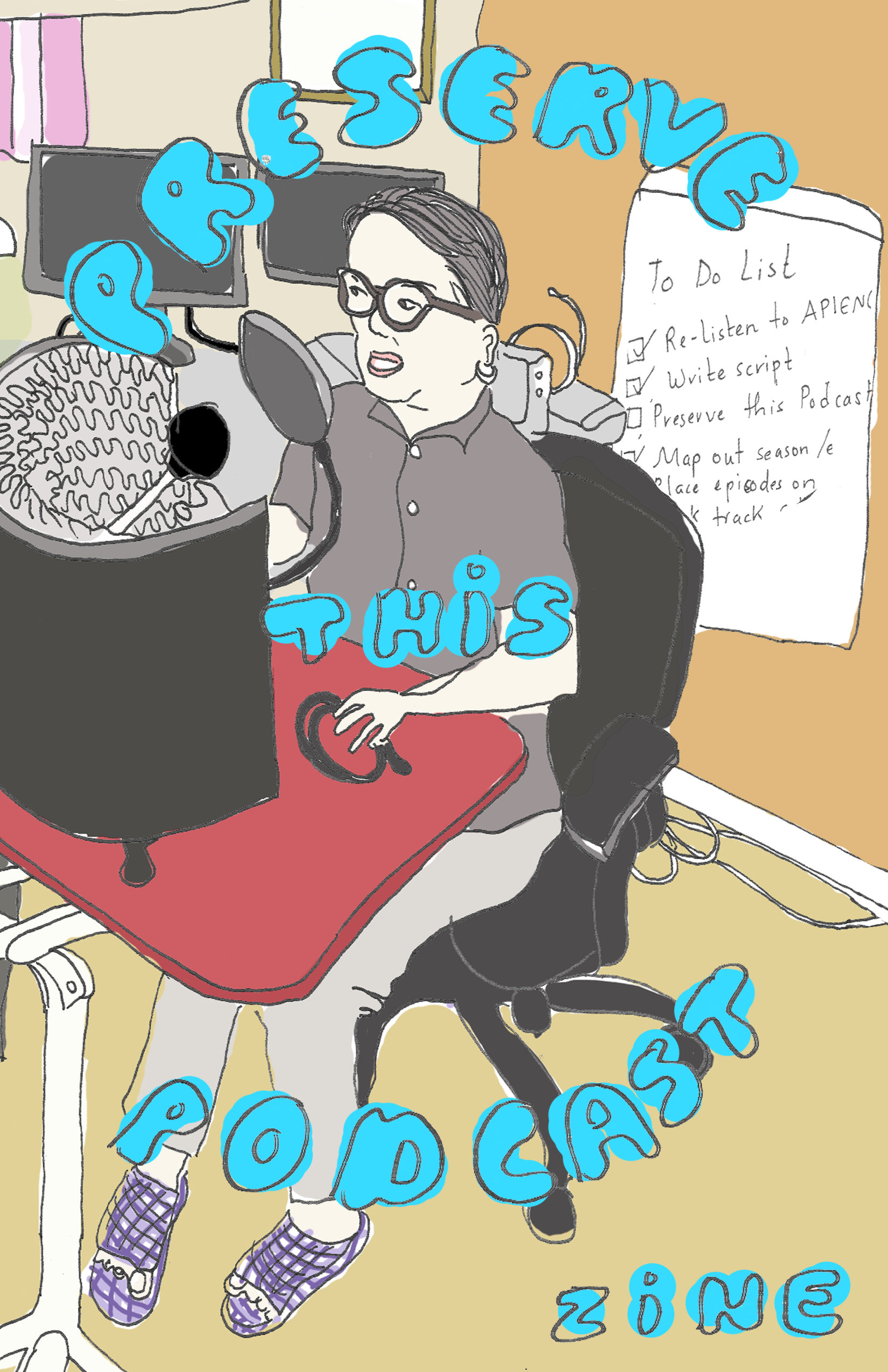 READ: the zine & workbook
Our zine shines a light on the risks to digital files, and offers what you can do to prevent catastrophe while also saving & organizing your files for future access. Use it to follow along with our podcast, during a workshop, or on your own. It is absolutely free for you to read online, download, print, and distribute.
ATTEND: workshops & conferences
We want to meet you! The three archivists of Preserve This Podcast will be traveling to various workshops + conferences to take podcasters, producers, and audio archivists through the curriculum of archiving podcasts. Contact us at podcast@metro.org if you're interested in hosting a workshop.
Sound Education
11/2 + 11/3 | Cambridge, MA
Werk It 2018: A Women's Podcast Festival
11/13 + 11/14 | Knockdown Center, NYC
NY Tech Zine Fair
12/1 | School for Poetic Computation, 155 Bank St. NYC